Difference between revisions of "Pure Jongo A2"
From Exploitee.rs
Line 1:
Line 1:
−

[[image:]]

+

[[:]]

 
 
 

==Information==

 

==Information==
---
Revision as of 17:30, 17 September 2015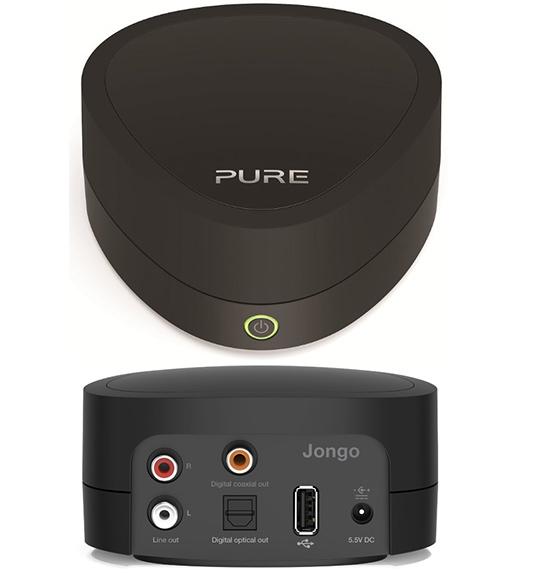 Information
Hardware Specs
Wireless: 802.11b and 802.11g supported with WEP and WPA/WPA2. A2DP Bluetooth support
Codec support: Includes WMA (Standard V9), AAC, MP3, MP2
Input connectors: 5.5VDC power adapter socket (110-230V supplied), USB A for product upgrades and Ethernet connectivity (optional adapter available)
Controls: Power, Wi-Fi setup
Mains Power Supply: 110-230V AC to 5.5V DC external power adapter (supplied)
Dimensions: w 108mm x d 106mm x h 55.5mm
Weight: 1.4kg
Configuration
Setup
The Wifi button on the bottom will make the device to start his own SSID so you can connect to it to configure it with your browser.
You can connect to it with the browser only to set up the Wifi network to which the device connects and change the name of the device.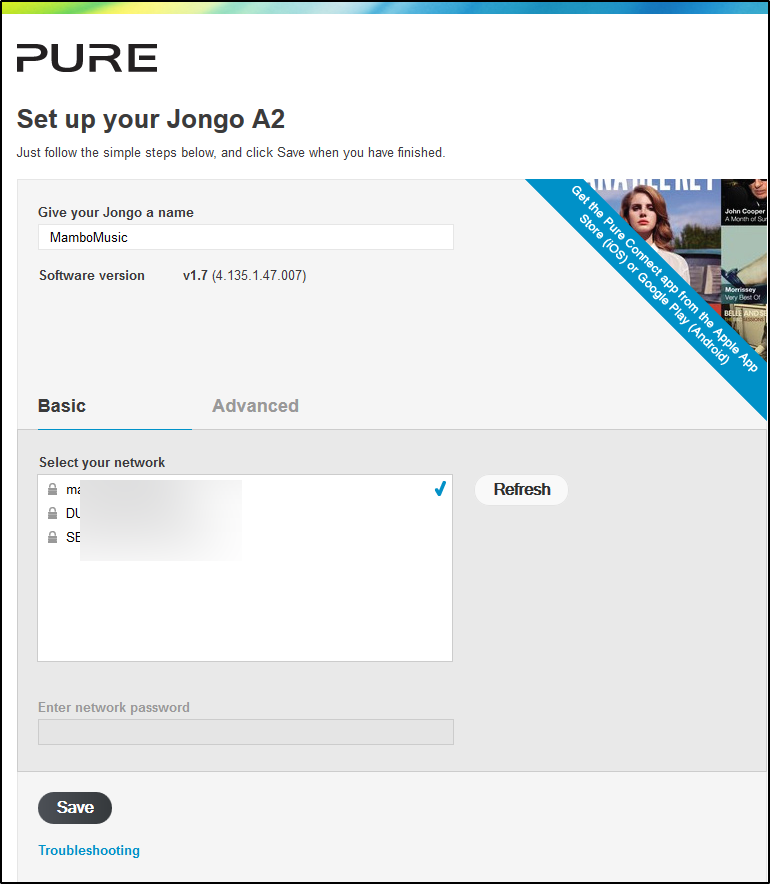 Using Pure Connect
There is the Android and iOS application Pure Connect to use it to hear radio and play files.
Use Pure Jongo A2 as a Bluetooth Speaker for Windows
Windows can recognize Pure Jongo A2 as a bluetooth speaker, so if you have you PC close to the Jongo device it can work that way.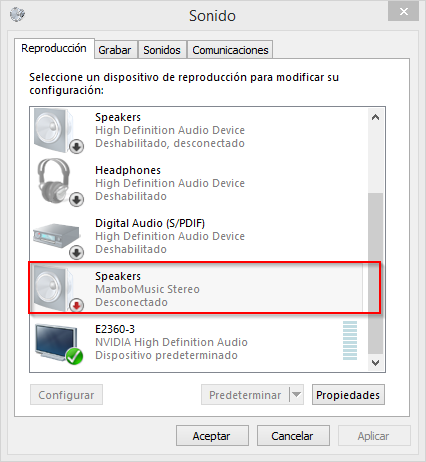 Pictures
Disassembly
Links
Official Links
Community Links