Ring Doorbell
From Exploitee.rs
"Although the information we release has been verified and shown to work to the best our knowledge, we cant be held accountable for bricked devices or roots gone wrong."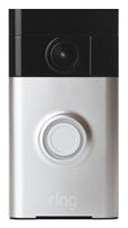 This page will be dedicated to a general overview, descriptions, and information related to the Ring Doorbell.
About
The Ring Doorbell is a wifi connected doorbell with an attached HD camera.